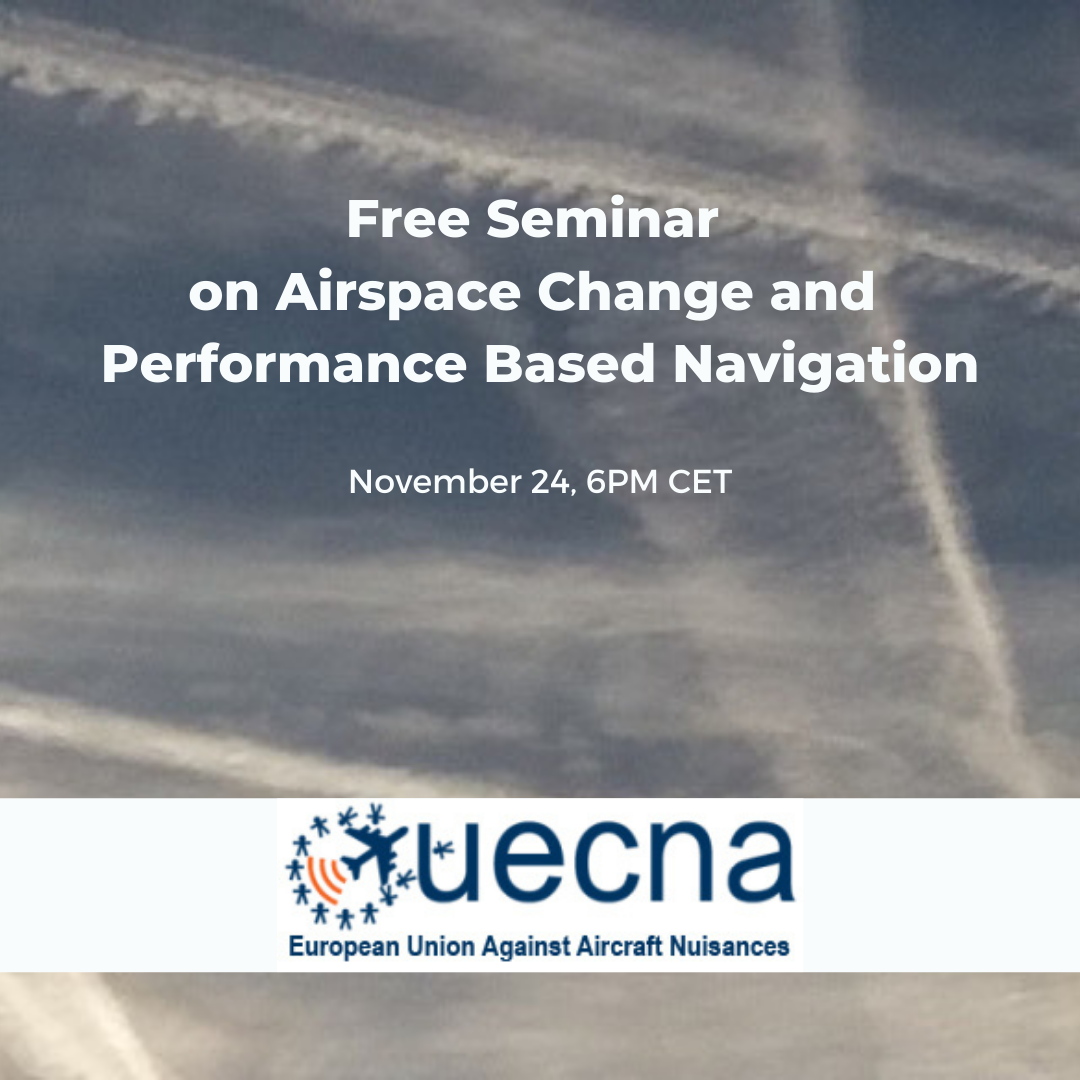 Fecha
Nov 24 2021
¡Caducado!
Airspace Change and Performance Based Navigation (Webinar)
ABOUT: 
Across the world airspace is being modernised. Many flight paths may change. And narrow, concentrated flight paths, known as PBN, will be introduced. The webinar will explore the impacts on local communities and ask what can be done to ensure communities can gain some benefits from the changes.
SPEAKERS: 
Ian Jopson will be the lead speaker. He is well-known internationally for his work for the United Nations body, ICAO, on PBN (Performance Based Navigation) Routes and community engagement. Currently he is Head of Sustainable Operations at NATS (air traffic control in the UK).
John Stewart, who headed up HACAN, the community organisation which gives a voice to residents under the Heathrow flight paths, will outline the community engagement Heathrow Airport undertook.