Si no les presionamos, los políticos seguirán enterrando sus cabezas en la arena.
Cada vez más pueblos indígenas, comunidades locales, grupos de justicia climática e iniciativas civiles en todo el mundo están contrarrestando los proyectos aeroportuarios y la aviación. Defienden, se manifiestan, organizan intervenciones creativas, hacen flash mobs y acciones directas: ¡únete a ell@s y demuestra que la gente puede tomar el asunto en sus propias manos!
Solicitar apoyo para la realización de acciones de movilización
Como Stay Grounded, apoyamos a grupos para organizar acciones contra los aeropuertos o la aviación y difundir la palabra sobre los pasos para una movilidad climáticamente justa y nuestro creciente movimiento. Alentamos especialmente grupos de los países del Sur Global a que presenten su solicitud.

Si estás planeando organizar una acción que se ajuste a nuestros criterios a continuación y necesita apoyo, puedes solicitarla a través del siguiente formulario en cualquier momento. Si tienes alguna pregunta con respecto al proceso o no estás seguro de si puedes solicitar tu acción, no dudes en ponerte en contacto a través de info@stay-grounded.org
¿Todavía no formas parte de un grupo?
¿No formas parte de ningún grupo pero quieres unirte al movimiento por el decrecimiento de la aviación? Echa un vistazo a cómo movilizarte como persona o colectivo o encuentra un grupo en tu zona y ¡únete!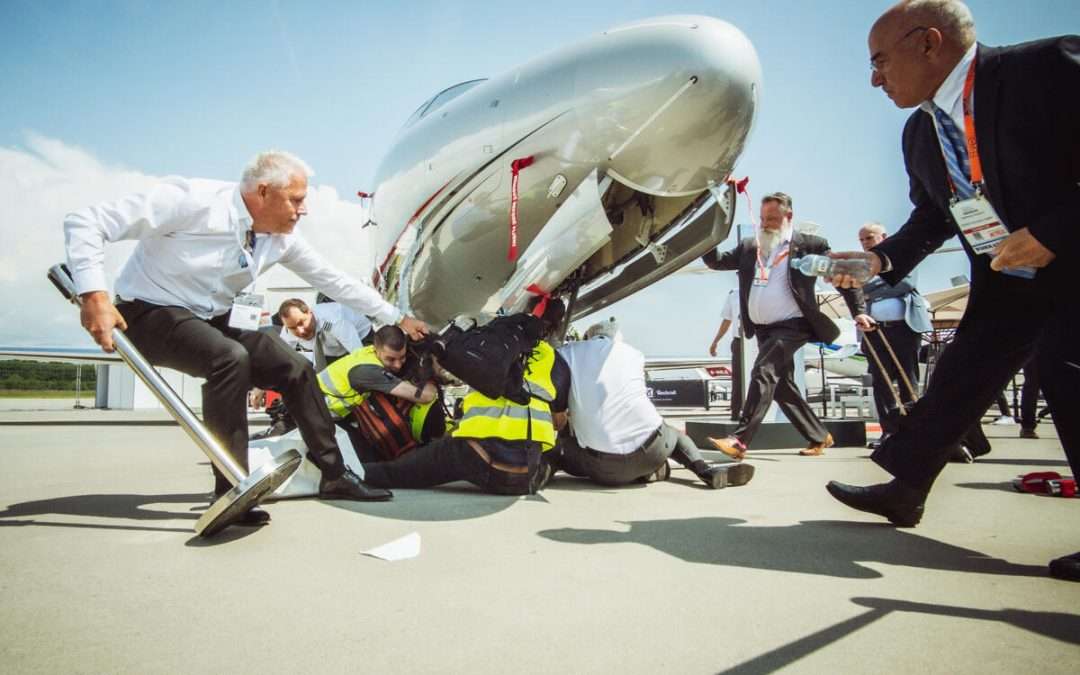 One hundred climate activists from 17 countries supporting Greenpeace, Stay Grounded, Extinction Rebellion, Scientist Rebellion and other climate justice groups are being temporarily detained after a peaceful protest against Europe's largest private jet fair, the annual European Business Aviation Convention & Exhibition (EBACE) in Geneva. They remain in police custody. Activists report the use of pepper spray and injuries after the police intervention. Greenpeace, Stay Grounded, Extinction Rebellion and Scientist Rebellion, which are supported by activists, are extremely concerned about these reports of excessive use of force against the peaceful protesters and demand the immediate release of all those involved.
leer más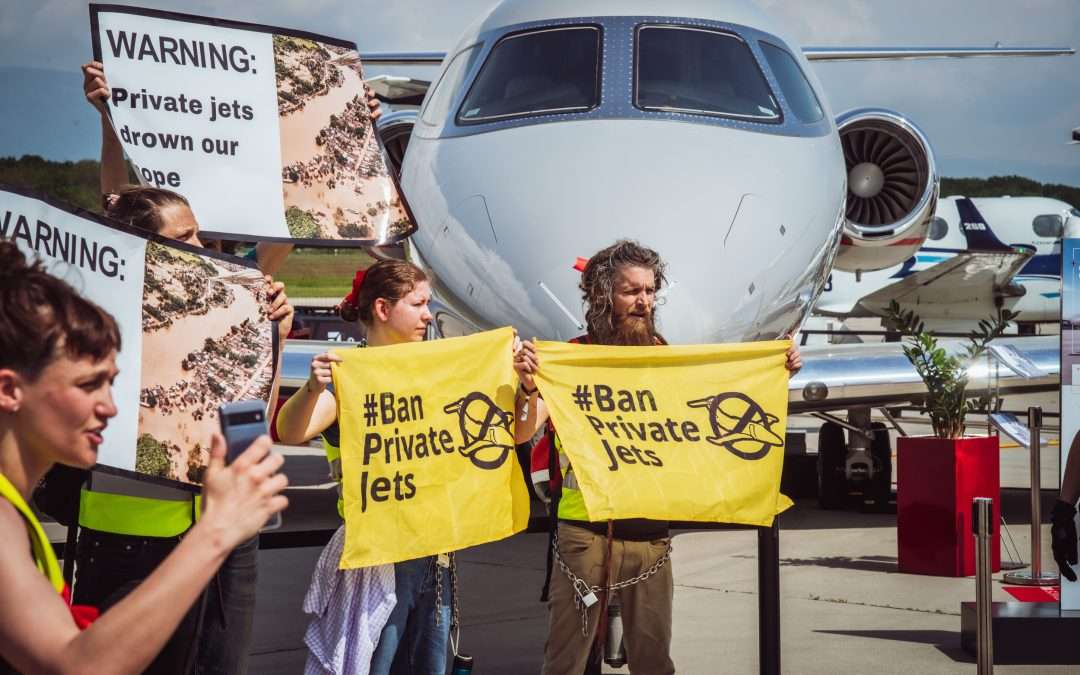 Geneva, 23.05.2023 – A hundred climate activists supporting Greenpeace, Stay Grounded, Extinction Rebellion, Scientist Rebellion and other climate justice groups from 17 countries  have disrupted Europe's biggest sales fair of private jets, the annual European...
leer más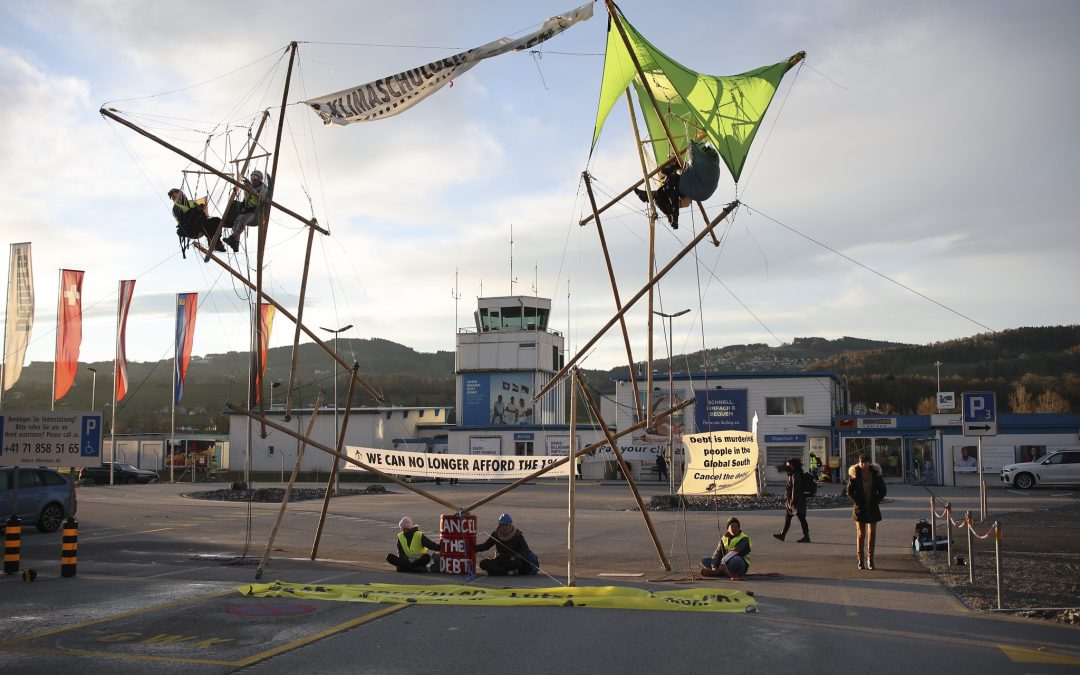 The access to the private jet airport in Altenrhein Switzerland was blocked by Debt for Climate activists, preventing the transfer of attendees arriving in Davos for the World Economic Forum. Their demands: cancellation of all foreign debt of countries in the Global...
leer más