Si no les presionamos, los políticos seguirán enterrando sus cabezas en la arena.
Cada vez más pueblos indígenas, comunidades locales, grupos de justicia climática e iniciativas civiles en todo el mundo están contrarrestando los proyectos aeroportuarios y la aviación. Defienden, se manifiestan, organizan intervenciones creativas, hacen flash mobs y acciones directas: ¡únete a ell@s y demuestra que la gente puede tomar el asunto en sus propias manos!
Solicitar apoyo para la realización de acciones de movilización
Como Stay Grounded, apoyamos a grupos para organizar acciones contra los aeropuertos o la aviación y difundir la palabra sobre los pasos para una movilidad climáticamente justa y nuestro creciente movimiento. Alentamos especialmente grupos de los países del Sur Global a que presenten su solicitud.

Si estás planeando organizar una acción que se ajuste a nuestros criterios a continuación y necesita apoyo, puedes solicitarla a través del siguiente formulario en cualquier momento. Si tienes alguna pregunta con respecto al proceso o no estás seguro de si puedes solicitar tu acción, no dudes en ponerte en contacto a través de info@stay-grounded.org
¿Todavía no formas parte de un grupo?
¿No formas parte de ningún grupo pero quieres unirte al movimiento por el decrecimiento de la aviación? Echa un vistazo a cómo movilizarte como persona o colectivo o encuentra un grupo en tu zona y ¡únete!
Stop Greenwashing – Reduce Air Traffic Now!In the first days of November 2021, protest actions across the globe coordinated by Stay Grounded called for an end to aviation's greenwashing and an effective reduction of air traffic. The diverse protests were part of the...
leer más
From Inês Teles and Francisco Pedro, Aterra (member organisation Stay Grounded), originally posted on Movement Hub. The Portuguese government and VINCI corp plan to expand Lisbon airport and build a second one on a natural reserve. In response, the ATERRA campaign...
leer más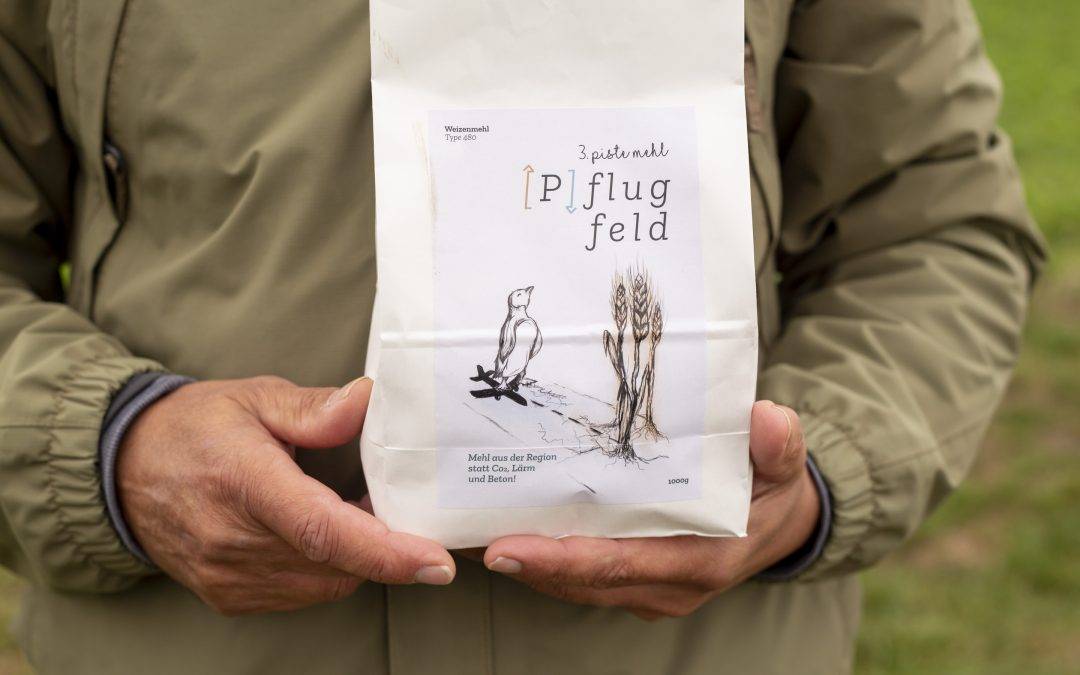 In Austria, a coalition of local producers, citizens' initiatives and climate activists created the "3rd Runway Flour" made from organic wheat grown on the fields that Vienna International Airport wants to seal for a planned third runway. With the 3rd runway flour,...
leer más