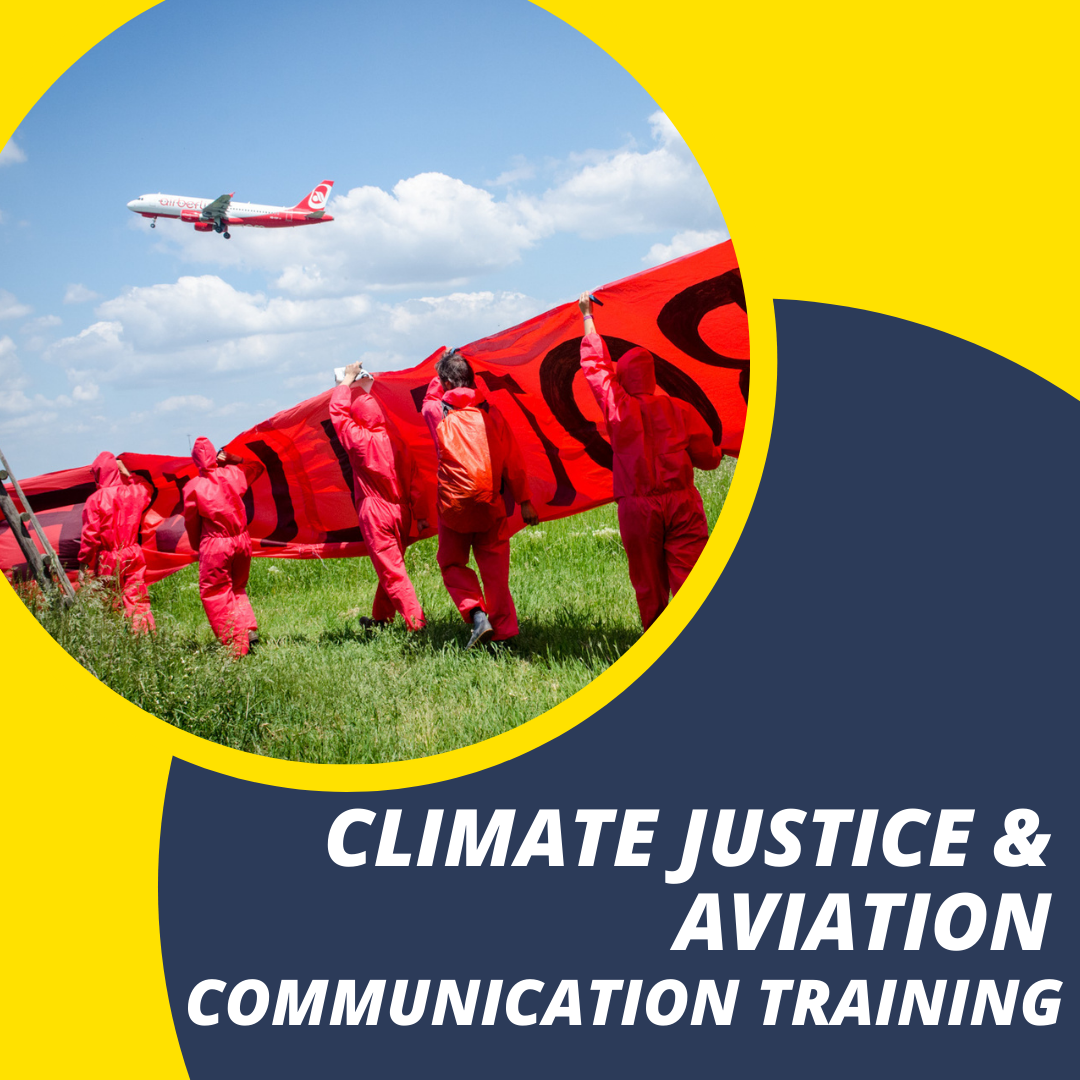 Fecha
May 25 2022
¡Caducado!
Application Deadline for International Training: Climate Justice & Aviation – Communication Training for Activists and Campaigners
The training has five modules. You should at least participate in Module 1 and 5, and another one of your choosing. However, we very much encourage and recommend you to participate in all additional modules to get the full picture.
The dates for the online training are:
Module I – Aviation & Climate Justice: Friday 10.6. 4:00 – 7:30pm CET

Module II – Greenwashing in Aviation: Friday 17.6. 4:00 – 6pm CET

Module IV – Grounding Organisations: Friday 24.6. 4:00 – 6:00pm CET

Module III – Just Transition of Aviation: Friday 1.7. 3:30 – 5:30 pm CET

Module V – Being a Multiplier: Friday 1.7. 6:00 – 8:00pm CET

Find out more about the trainings: https://stay-grounded.org/training/
Apply for the training: https://stay-grounded.org/training-application/
DEADLINE FOR APPLYING IS MAY 25th 2022.