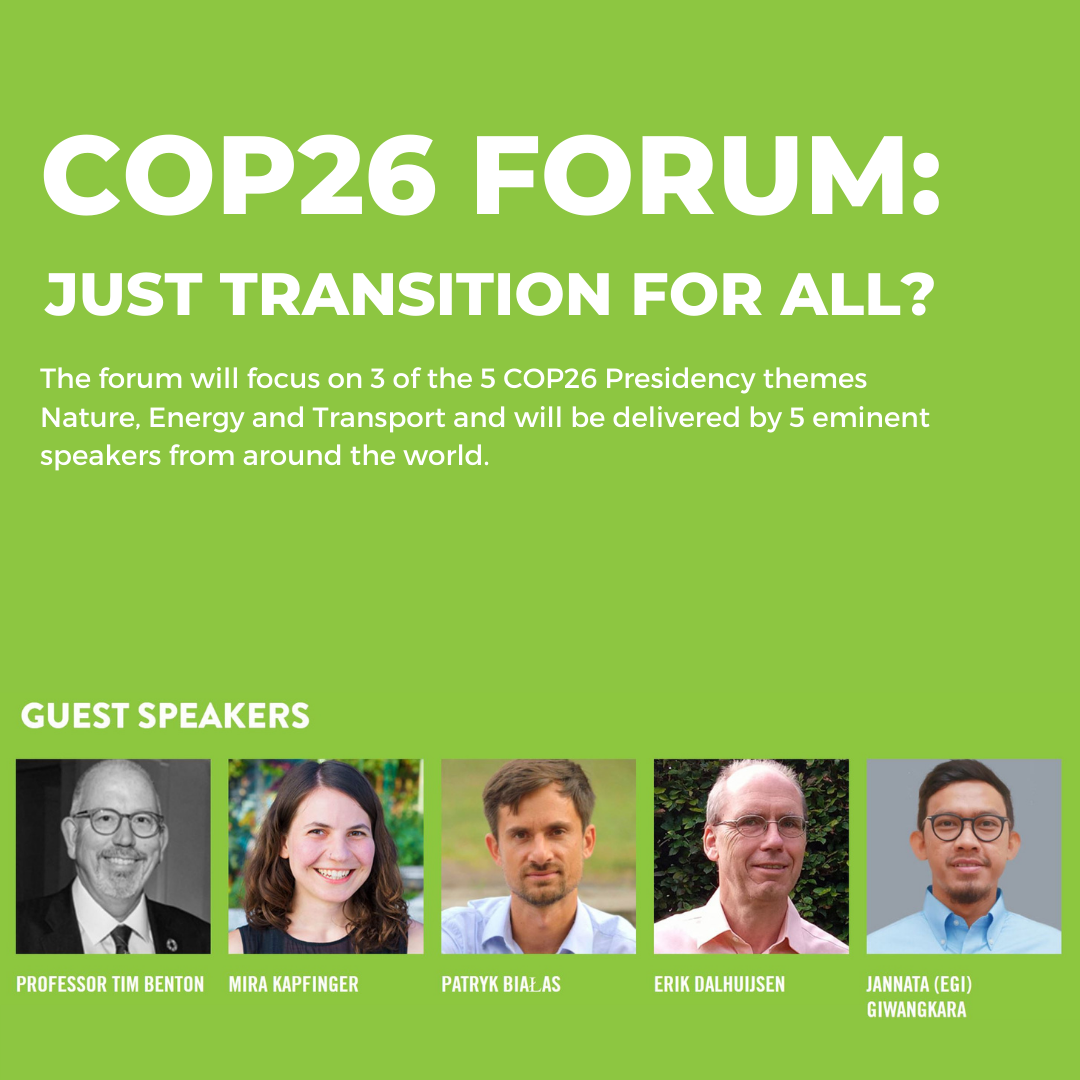 Fecha
Nov 08 2021
¡Caducado!
COP26 FORUM: JUST TRANSITION FOR ALL?
A COP26 Forum not to be missed, 5 eminent speakers from around the world assessing the impact and transformation a Just Transition can bring
About this event
The transition to a global zero emissions by 2050 will require transformational change beyond the energy sector. Workers whose jobs and livlihoods are tied to greenhouse gas emitting industries face uncertain futures as these industries go green. How do we ensure these workers and their communities are not left behind as the world responds to climate change?
We will only truly tackle the consequences of dirty energy and generate a meaningful transition to a cleaner, greener world when we generate sustainable jobs and opportunities for these people.
An inclusive social dialogue, a widely accepted community vision and a well-planned, inclusive just transition to a clean, green future are essential – we cannot leave anybody behind!
Objective: The objective of the forum is to demonstrate the opportunities that a just transition can bring to the workers in the affected sectors as well as the entire community and to present the tools and inspire actions that governments, businesses and civil society can take.
*THIS INVITE IS FOR VIRTUAL ATTENDANCE*. TO REGISTER FOR IN PERSON ATTENDANCE PLEASE VISIT:
>>> https://just-transition-for-all-in-person-registration.eventbrite.co.uk