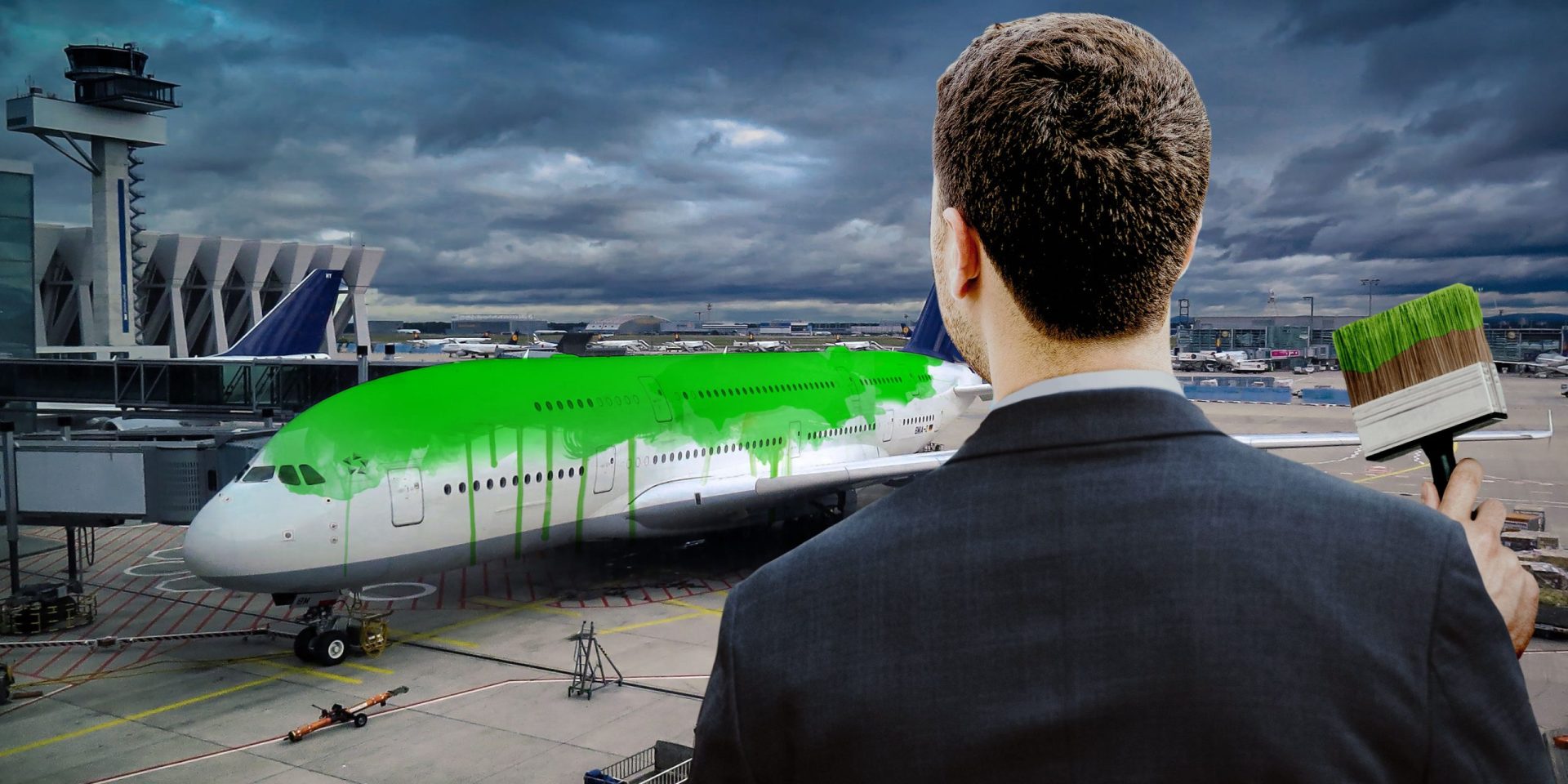 Fecha
Nov 05 2021
¡Caducado!
Stay Grounded Action Days against Greenwashing of Air Traffic
Stop Greenwashing – Reduce Air Traffic Now! 
The climate emergency demands real solutions
As we're pushing harder for climate action, the aviation industry is reinforcing their greenwashing. Lobbyists and industry campaigns spotlight unlikely technological step-changes to legitimize their plan to jump back to pre-Covid growth levels.
But: Their promised "solutions" are flawed! Biofuels, e-fuels, electric flights, hydrogen as well as offsetting have obstacles and negative side effects. Worse even: the industry has never kept its promises. Even if their "solutions" were plausible, their effect on the climate would come too late and be eaten up by the over-expansion of the industry.
Climate science is clear about the urgency to cut emissions until 2030 – not "some time in the distant future". Communities around the globe, especially those least responsible for the climate crisis, are already feeling the impacts – a commitment to climate justice requires that we wait no longer to enact real change.
There's no time for diversionary tactics! We need real solutions now. All flights but the very necessary ones need to be reduced. This means: finally tax aviation fuel, tax tickets (with a focus on long haul and business class), and shift short and middle haul flights to the rail. Progressive policies such as a frequent flyer levy are available to ensure the biggest polluters pay their fair share, and do not pass the burden on to those who hardly fly at all.
Call for Actions confronting Aviation Greenwashing
Join more than 15 actions taking place globally from Mexico, to Germany, from Nepal to the UK and France as well as many others pending confirmation.
Stay Grounded invites individuals and initiatives to get creative and do direct actions against greenwashing on November 5th and 6th – at your local airport, an airline headquarters, flight ads, etc. You can find inspirations from the Greenwash Guerrillas or at Actions-on-fossil-Ads.
If you need funding for your action, take a look at our Action Pot.
For further information or if you already have action plans, please contact info(at)stay-grounded(dot)org.
These actions will be part of the Global Day of Action for Climate Justice, organized by the COP26 coalition: